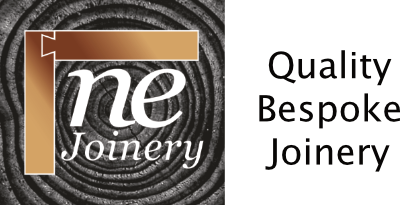 01223 864433
Complete Service, From Planning to Installation
What makes us
different?
NE Joinery Ltd enjoys a well deserved reputation among builders, architects, designers and private clients, as a leading joinery specialist in Cambridgeshire.
Founded in 1996 NE Joinery is a proudly privately owned company, dedicated to the manufacture of windows, doors and stair cases and specialist bespoke joinery pieces for both private clients and trade.
For over two decades we have also worked on a range of prestigious unique projects including many of the Cambridge University buildings, and from architectural renovations and ecclesiastical screens to clock towers and cutting edge new builds. We have proudly hand produced numerous traditional and modern high performance windows and doors, and multiple designs of staircases and bespoke projects too.
What our customers
say
Highly recommended local joinery company. Nick and his very competent and qualified team produce excellent joinery specialising in bespoke windows, doors and staircases. Traditional and modern. Their sash windows (of which I've had them manufacture and installed 100's!) are of an excellent quality, they can be made to match existing with high performance double glazed glass and are used by many local companies but its a lot better value for money to go direct. They are a local business, based on the outskirts of Cambridge that produce all of their products here in their fully equipped joiners shop that I'm sure they'd be happy to show any potential customer around. I know believe they offer an insulation service too, Fensa registered. I recommend you get a quote for any joinery you're considering.